OUR RECOMMENDED Johnson & Johnson PRODUCTS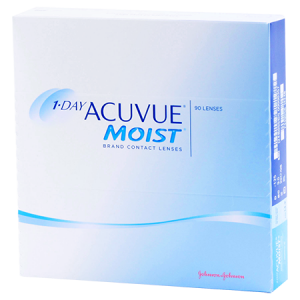 1-DAY ACUVUE® MOIST
1-Day ACUVUE® MOIST provides enhanced hydration by helping to keep moisture in and irritation out. LACREON® Technology with an embedded wetting agent creates a long-lasting cushion of moisture. KEY FEATURES A daily disposable contact lens that keeps moisture in and irritation out. Available with correction for near and farsighted prescriptions. Daily disposable contacts availabl ...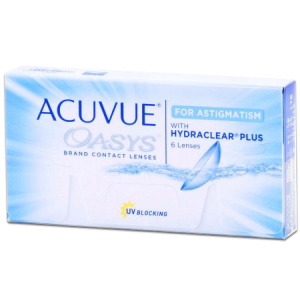 ACUVUE OASYS® for ASTIGMATISM
BLINK STABILIZED® Design helps minimize shifting and helps keep vision crisp, clear and stable all day long—even for people with an active lifestyle. KEY FEATURES Exceptional comfort meets visual stability in these contacts for astigmatism - when objects are blurry and shadowed at all distances, often accompanied by near or farsightedness. ACUVUE® OASYS® for Astigmatism 2-Week c ...
OUR

Johnson & Johnson PRODUCTS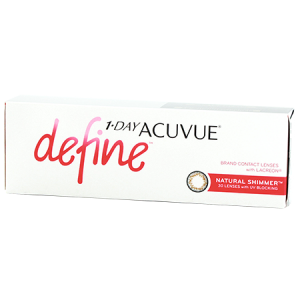 1-DAY ACUVUE® DEFINE®
Product Overview 1-DAY ACUVUE® DEFINE® Brand Contact Lenses with LACREON® Technology are made with BEAUTY WRAPPED IN COMFORT™ Technology. Patients can experience a color boost in five different designs. Built on the 1-DAY ACUVUE® MOIST Contact Lenses with LACREON® Technology platform. Available in five effects that uniquely complement each iris: NATURAL SPARKLE®, NAT ...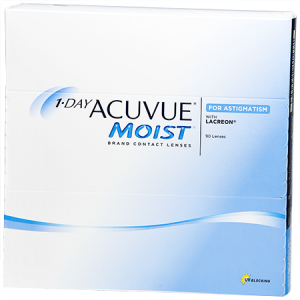 1-DAY ACUVUE® MOIST for ASTIGMATISM
Product Overview Proven performance you can trust - 1-DAY ACUVUE® MOIST integrates premium EYE‑INSPIRED™ Innovations for an exceptional vision experience within reach. 1-DAY ACUVUE® MOIST makes Success Simplified™ Unbeaten in comfort in its category2† An ACUVUE® experience within reach Available in a full family of lenses to fit almost any patient 1-DAY ACUVUE&re ...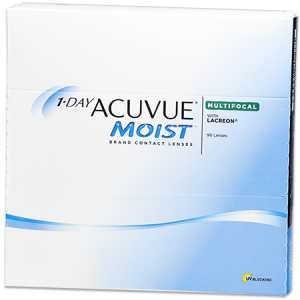 1-DAY ACUVUE® MOIST Multifocal
Product Overview 1-Day ACUVUE® MOIST MULTIFOCAL Contact Lenses are uniquely designed to provide crisp, clear, reliable vision at all distances enabling your presbyopic patients to continue to see distance, intermediate and near tasks. Patients can continue wearing contact lenses to do the things they love. #1 selling Daily Disposable Contact Lens Brand in the World. Blocks approximately ...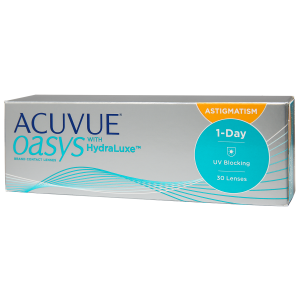 ACUVUE OASYS® 1-Day for Astigmatism
ACUVUE OASYS® 1-DAY for ASTIGMATISM Brand Contact Lenses are designed with Hydraluxe™ Technology to help make the feeling of tired eyes a thing of the past. The design of these daily contacts for astigmatism also help to provide clear, consistent, stable vision all day long—whether you're relaxing on the couch or playing sports. KEY FEATURES These daily d ...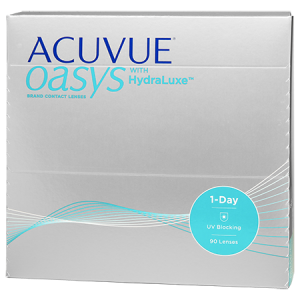 ACUVUE OASYS® 1-Day with HydraLuxe
ACUVUE OASYS® 1-DAY is designed with HydraLuxe™ Technology to help keep your eyes feeling comfortable throughout the demands of your day. This contact lens has tear-like properties that work with your natural tear film each day, providing all-day performance and excellent comfort, vision and handling. KEY FEATURES If your eyes feel tired from staring at digital devices or work ...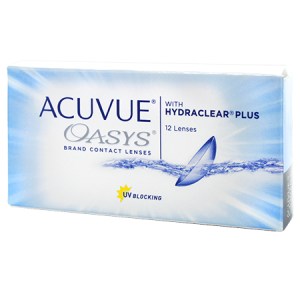 ACUVUE OASYS® 2-Week
Product Overview ACUVUE® OASYS is the #1 selling contact lens brand in the world. Almost 1 in 3 new spherical contact lens wearers drop out in the first year, and comfort issues are the top reason.1 You can trust the brand family of 2-week reusable contact lenses that has never been beaten in comfort in 20 clinical studies. Start your new reusable contact lens patients in ACUVUE® OASYS Bra ...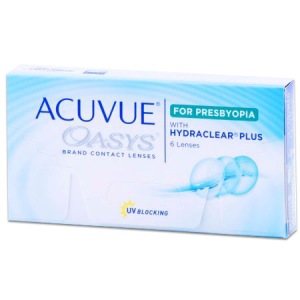 ACUVUE OASYS® for PRESBYOPIA
Product Overview ACUVUE OASYS® for Presbyopia is a multifocal contact lens that combines a unique optical design with the exceptional comfort of HYDRACLEAR® PLUS Technology. The result is a multifocal lens that can keep up with patients who are on the go. Uses increased network bonding to mimic mucins. Increased lens diameter to help ensure full limbal coverage during blinking. Blocks &gt ...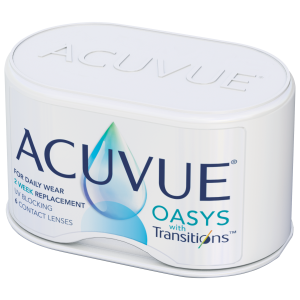 ACUVUE OASYS® with Transitions
Product Overview ACUVUE® OASYS with Transitions™ Light Intelligent Technology™ is the first-of-its-kind contact lens to deliver superior visual performance your patients can see and feel. This lens combines the proven comfort of ACUVUE® with seamless adaptation to light for superior visual performance, day to night. Key Message for Patients Some of the many benefits this contac ...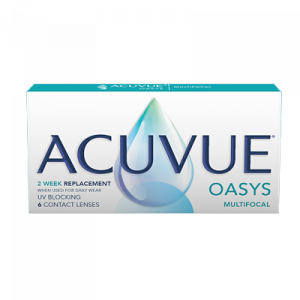 ACUVUE® OASYS MULTIFOCAL with PUPIL OPTIMIZED DESIGN
ACUVUE OASYS MULTIFOCAL If you have difficulty focusing up close and find yourself having to stretch your arm to read your phone, ACUVUE® OASYS MULTIFOCAL Contact Lenses may be for you. Designed to provide you with clear vision at all distances, these lenses help you see near, far, and in-between1 without having to stretch your arm out or increase the font size on your phone. Footnote:&n ...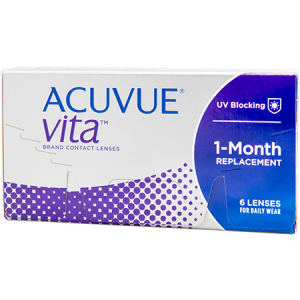 ACUVUE VITA®
Don't blame yourself for your monthly contact lens discomfort, it could be your lenses. As the month goes on, you might be using rewetting drops, taking breaks, or removing your lenses to deal with the discomfort. If this sounds familiar, NEW ACUVUE® VITA® Brand with HydraMax™ Technology might be the right lenses for you. KEY FEATURES Monthly contact lenses designed for reliab ...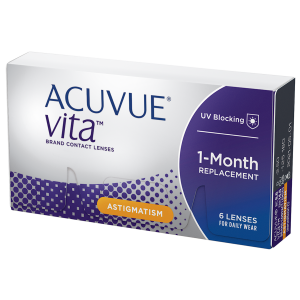 ACUVUE VITA® for Astigmatism
Product Overview ACUVUE® VITA® for ASTIGMATISM with HydraMax™ Technology is a monthly toric lens for patients who want a full month of comfortable wear from their lenses. It is a non-coated silicone hydrogel formulation balanced to help maximize and maintain hydration throughout the lens. It also features BLINK STABILIZED® Design which functions with the natural eyelid movements ...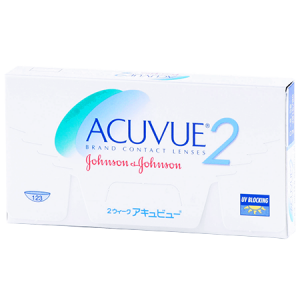 ACUVUE 2
The superb design of ACUVUE® 2 2-Week features a smooth front surface that makes it easy to put on and take off your contact lenses. KEY FEATURES A versatile contact lens for clear, comfortable vision. Available with correction for near and farsighted prescriptions. ACUVUE® 2 2-Week lenses are available in 6 lenses per box. One of the highest levels of UV protection available in ...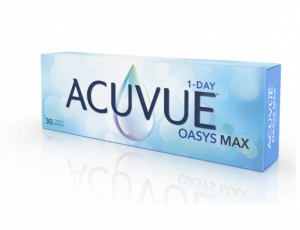 ACUVUE Oasys Max 1-Day
An unprecedented combination of innovative technologies designed to help meet the demands of today. A unique optical design to help you see near, far and in between. A technology to help stabilize your tear film for all-day comfort and visual clarity. A blue-violet light filter‡ to provide clarity in all lighting conditions and help reduce halos or starbursts you may begin to see aroun ...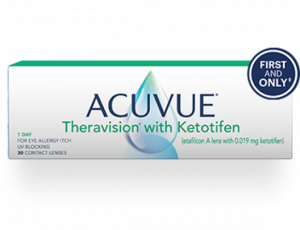 ACUVUE Theravision™ with Ketotifen
ACUVUE® Theravision™ with Ketotifen are daily wear, daily disposable drug-eluting contact lenses containing an antihistamine to prevent ocular itch due to allergic conjunctivitis and correction of refractive ametropia (myopia and hyperopia) in patients who do not have red eye(s), are suitable for contact lens wear and do not have more than 1.00 D of astigmatism. Itchy eye prevention has ...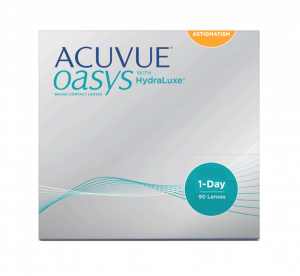 ACUVUE® OASYS 1-DAY with HydraLuxe™ TECHNOLOGY for ASTIGMATISM
ACUVUE® OASYS 1-DAY with HydraLuxe™ TECHNOLOGY for ASTIGMATISM